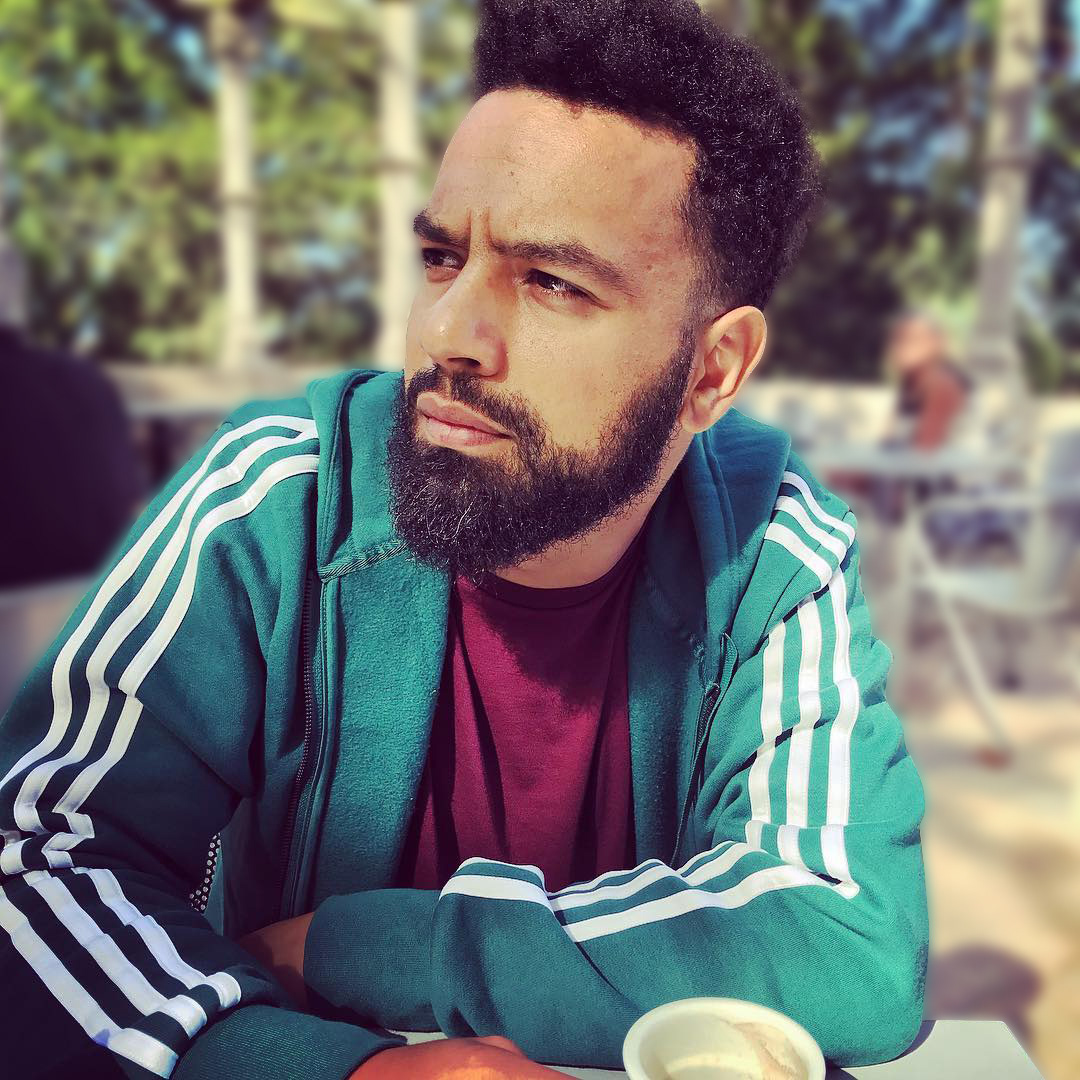 Hello, my name is Mahmoud Fathy and I am obsessed making things look beautiful. Currently I work as Head of Design at DDB Berlin with Volkswagen as a main client. I have more than six years experience in Automotive advertising industry with it different car ranges and target groups. 
I was born in Kuwait from Egyptian parents. At the age of seven, we moved back to Cairo. I studied scenography and graduated with Bachelor of Fine Arts from Helwan University in Cairo. My career started in Cairo first in branding, then in advertising. In 2011, I moved to Berlin where I have further developed my career in advertising.
I was able to gain experience in different markets in MENA and Europe gathering the knowledge from two different points of view, not only in Advertising but also in life. To work across different medias with different partners and make good things happen is something, I really love.
What else? I like traveling, photography, typography, retro design, history and I can tell many useless funny facts and stories.
Within my career I could win and got featured in some of the major award show, Its not my main focus but its always nice to have.
Volkswagen, Sony, Ikea, McDonalds, Nescafe, Red Bull, Credit Agricole, ART TV, Unilever and more.
2016    ADCE: Art Directors Club of Europe: Ikea (Decisions) | Campaign B2C – Bronze Nomination
2016    Cannes Lions: Ikea (Decisions) | Outdoor Craft Copywriting – Gold
2016    Cannes Lions: Ikea (Decisions) | Outdoor Indoor posters – Silver
2016    Cannes Lions: Ikea (Decisions) | Outdoor Home appliance and Furniture – Three Shortlist
2016    ADC: Art Directors Club: Ikea (Decisions) | Print / Campaign B2C – Bronz
2015    EACA Care Award: AIDS-Hilfe Hamburg e.V. (Bangtris) | Non-profit Organisations and Non-governmental Bodies – Winner
2015    Clio Health: AIDS-Hilfe Hamburg e.V. (Bangtris) | Digital/Social: Disease Awareness – Shortlist 
2015    A New York Festivals Competition: AIDS-Hilfe Hamburg e.V. (Bangtris) | Advertising To The Consumer/Patient Educational Awareness – Finalist Certificate
2014    ADCE: Art Directors Club of Europe: Volkswagen (Eye Clash) | Print/Campaign – Silver
2014    ADC: Art Directors Club: Volkswagen (Eye Clash) | Print/Campaign – Gold
2014    ADC: Art Directors Club: Volkswagen (Eye Clash) | Print Craft / Illustration – Silver
2013    The One Show: Loctite Super Glue ( LEAFLET) | Full Page or Spread – Single​​​​​​​
2012    The European Festival of Creativity: Loctite Super Glue ( LEAFLET) | Print – Bronze 
2012    Cannes Lions: Loctite Super Glue ( LEAFLET) | Outdoor Lions Household – Bronze
2012    CAP&Design No3 2012 - IDG Sweden
2012    Luups Berlin2012 - Germany
2011    Sound Design - Zeixs, Germany
2011    Graphic Design 3 - Zeixs, Germany
2010    Arabesque 2 - Gestalten, Germany
2009    World Wide Graphic Design Asia - Zeixs, Germany 
2009    CAA Chiamata alle Arti Zine - issue 35 - Italy
2009    Design Magazine - issue 5 - Kingdom of Saudi Arabia